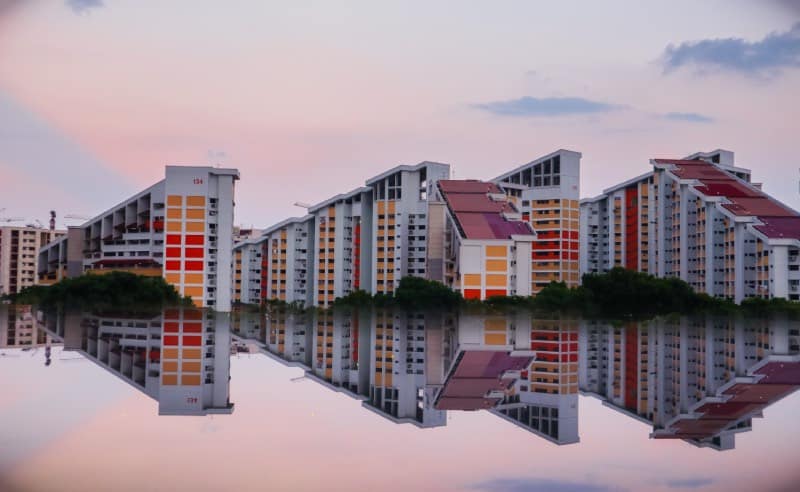 Best tips for buying a home in Singapore
Many of us love living in Singapore, so much so that investing in a property is a legitimate next step to take. Whether you're looking to invest in a property for financial returns, or wanting to build a dream home for your family, here are five essential things you need to know about buying a house in Singapore.
Unlike many other countries, owning a home in land-scarce Singapore is a bit of a luxury, and it is only when Singaporeans get married or turn 35 that they are eligible to buy their own home. A home is also a long term investment, and this is especially so for young couples who have only been working for 3-5 years.
Whether you're a Singaporean, a PR or an expat, however, there are common considerations you really need to take into account before you sign yourself up for a major mortgage …
Location is key!
Location location location! Even for highly accessible Singapore, location is a still an important factor. It really boils down to whether you want to live in a mature estate or a new one. Younger couples tend to go towards up and coming estates like Punggol as there are many BTOs [Build To Order projects] centered around these suburbs, and they want to be around people of similar age, so there is a sense of closeness because it is a fresh start for everyone. However, don't disregard mature estates, which are those suburbs that are over 20 years old.
They are very comfortable places to live as all the amenities are set in place, and families are already living there, so you don't move into a ghost town.
Have you seen the HDB Design Awards?
Many HDB (Housing Development Board) buildings actually look like condominiums and executive condominiums these days, so you don't have to pay extra for all the swimming pools, gyms and maintenance if you are just looking for something that looks a bit more architecturally interesting. A good location will also have an MRT station and a shopping mall nearby for convenience. If you are planning to have, or have young kids, then you should know that where you stay affects the chances of balloting (getting accepted for enrollment) for popular Singapore public primary schools nearby; the magic number is 1km, so if you live further than that from your preferred school, you may find it difficult to get your kids in.
So, convenience is important, but you also have to weigh that up against the cost of housing with all those benefits. It goes without saying that the more convenient, the more expensive the property will be.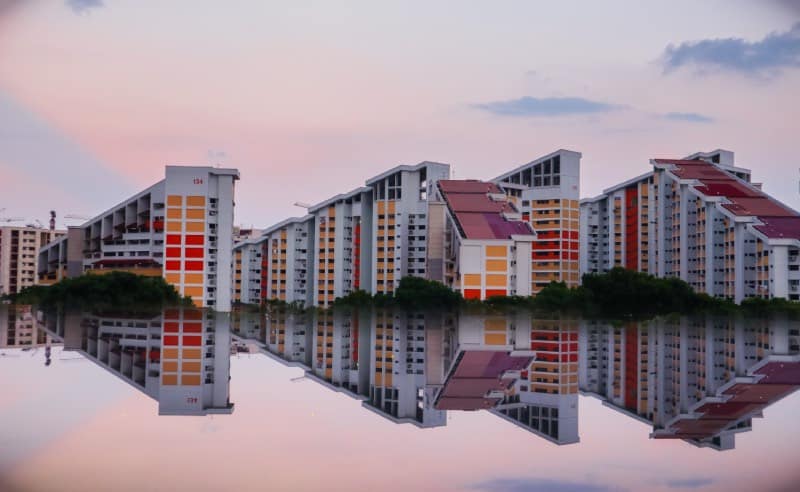 Estimating the costs of a home
After you've decided on your location, you need to get down to the nitty gritty: Affordability. Are you looking for a 3 room or a 5 room apartment or house? For starters, what's the difference? In Singapore, a 3 room apartment is 2 bedroom flat (the living room is counted as the additional room); a 5 room apartment is 4 bedrooms and a living room. If you're you're young and don't have family living with you, then it's unlikely you'll need a 5 room apartment. You can always upgrade later, so your original outlay will be more manageable for your first mortgage.
Property is not cheap in Singapore. The average cost per square metre for a good quality apartment was SG$2,254 in 2017; meaning that an entry level HDB apartment costs about 5 times the median household income. If you decide to buy an older property, you also need to factor in renovation costs, which can average out (with no high-end super luxury items) to $40,000-50,000 for a HDB flat; and that doesn't even include the price of furnishings and whitegoods.
Fortunately, there are many financing home loan options available for you to apply for!
Too many cooks spoil the broth
When you tell your family, friends or colleagues that you are buying a property, everyone is suddenly an expert in what to do. Your loved ones will try to advise you based on their own different experiences because they don't want you to make the same mistakes, or will want you to get items from a particular store or certain interior designer because it is 'tried and tested'.
Not that there is anything wrong with advice, but the best way to know if something is right for you is if you make that decision yourself. Do your own research and find out what will work for you and your family. A home is, after all, a long term investment and regrets due to decisions based on other people's ideas will be too late after you've signed on the bottom line.
Get a renovation loan for your home
Did you know that renovation loans actually exist? No more forking out on personal loans for your dream home. Usually, a renovation loan has a 3 to 5% interest rate per annum, while a personal loan has a 6 to 9% interest rate per annum, making it a wise choice to take out a renovation loan. Sometimes, you might even get lucky with bank promotions, making your loan interest free (for about 6 months). In the unlikely event that your renovation loan won't cover everything, you can always top up with a personal loan. It may seem a little leychey (inconvenient), but trust us, you'll thank us later when the bills arrive. Just remember your budget that you decided on earlier, and make adjustments accordingly.
Visit our website at https://www.abmcreditz.com.sg/ and chat with our friendly consultants to find the best renovation loan option for you!
Focus on the things in your home that matter!
When visiting properties with a aim to buy one, make sure you check for the things that matter: electricity points, cracked tiles, water leaks, missing items and so on. Make sure you ask your agent or buyer to address these checklists. Things like dirt should not be a priority, especially since you will be cleaning or renovating before you move in. Our human brain is tuned to focus on the disturbances so that's why sometimes we tend to direct our attention to the dirt, paint and old furniture. Just keep in mind the big picture like your location or the size of the rooms and you should be fine!
The same goes for furniture and furnishings. Everyone wants their home to be 'fully-furnished' in time for a big housewarming party, but don't rush to buy everything at once. The most important items for any home is the bigger ticket items like your sofa, mattress, bed frame, dining table and chairs. After buying the main items, let them live in your home before buying accent and smaller pieces. This way, you will have the time to think through your options and focus on making the space entirely your own.